Foot Wear Store IN Pittsburgh, Bethel Park & White Oak, Pa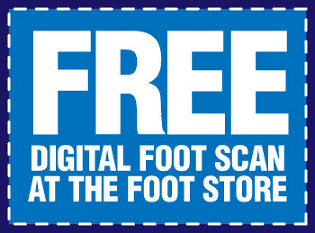 It's easier to care for your feet's special needs when you have access to comfortable and personalized footwear. Turn to the Academy of Podiatry's foot store in Bethel Park, PA, for custom socks, shoes, and much more. We take pride in offering our patients a variety of footwear designed to make walking, running, and exercising comfortable and safe.
Footwear for All Foot Types
Whether you're living with diabetes, another condition, or uniquely-shaped feet, you're sure to find comfortable socks, shoes, and other products in our shop. We carry a variety of items for many different needs, and our certified pedorthist takes time to ensure you receive the accessories you need to move around safely and comfortably. Some of the products we carry include:
Shoes
Socks
Pads
Offloading Devices
Orthotics
Compression Shoes
Diabetic Shoes
Sandals
Athletic Performance Shoes
Topical Foot Treatments
Diabetic Socks
Foot Cream
Get Your Personalized Shoe Fitting Today
Treat your feet right with custom footwear—it's easy when you schedule an initial consultation at one of our conveniently located clinics! We are currently accepting new patients and no referral is necessary. You'll receive a professional treatment recommendation once we determine an effective approach to your particular condition.
Coupons
FREE Digital Foot Scan
20% Off 1 Pair of Selected Style Shoes
25% Off 2 Pairs of Selected Style Shoes
Contact our foot store to schedule your personalized shoe fitting session. We serve residents of Bethel Park, Pennsylvania, as well as those in White Oak and Pittsburgh.